Aska Trails Area
Hiking and Biking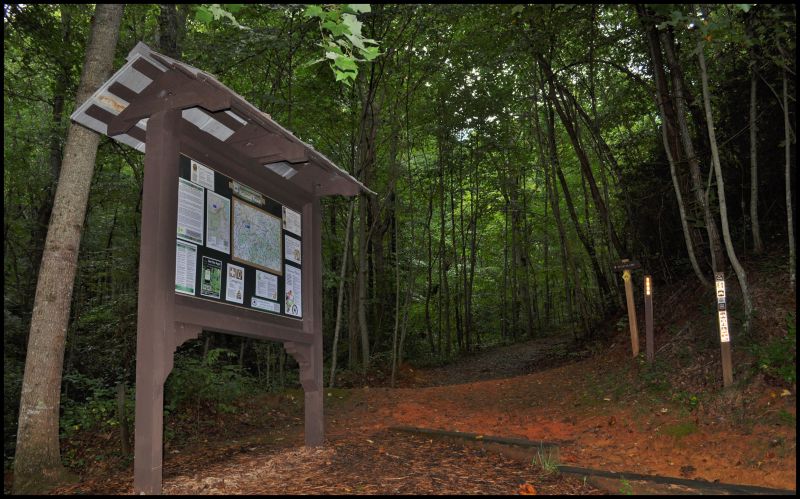 TYPE: Easy to Difficult
LENGTH: 1 to 5.5 miles
A hiking and biking trail system 17 miles in length and open year-round. Trails range from 1 to 5.5 miles and are open all year. These trails offer long range mountain vistas as well as access points to the well known Lake Blue Ridge. The main trailhead location is at Deep Gap, a short 15-minute drive from Blue Ridge. Bulletin boards at trailheads show maps of the area, and the trail system.
Directions to Deep Gap Trailhead: From Blue Ridge, GA, go south on Aska Road 4.4 miles to Deep Gap
parking area below gap and on right side of road.
The Aska Trail System includes the following trails:

Stanley Gap Trail - 5.5 miles, moderate
Green Mountain Trail - 4.6 miles, difficult
Flat Creek Loop - 5.8 miles, moderate
Stanley Gap/Flat Creek Connector - .1 mile, easy
Long Branch Loop - 2.0 miles, moderate
HELPFUL TIPS FROM LOCALS: Trailheads require $5 parking fee. Hunting season is October through December 31. Be sure to wear bright colors and make your presence well known.
---
Share US!







Add To Favorites