The Lilly Pad Miniature Golf and Gem Mining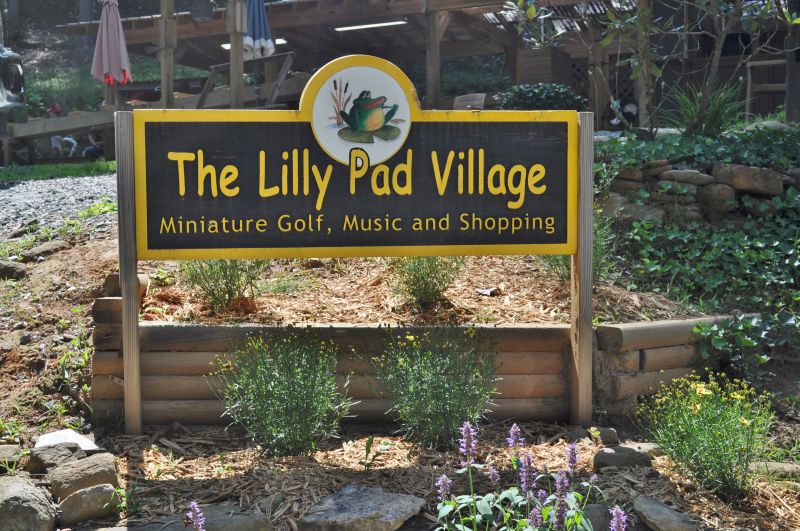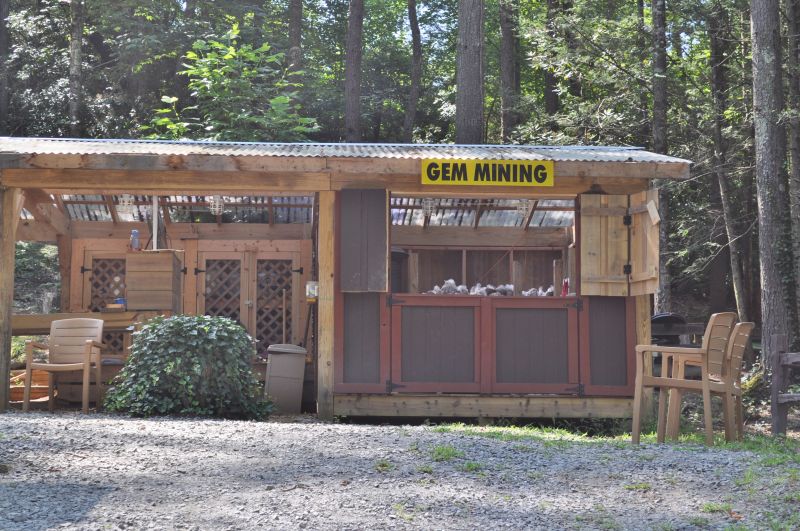 The Lilly pad village offers all kinds of fun activities and things to do for kids! In addition to the fishing pond, they also offer gem mining and miniature golf!

Gem mining is always fun and entertaining so grab a bucket and try your luck. There are Emeralds, Sapphires, Rubies, Quartz of all colors, Tigers Eye and Moonstones just to name a few. Our Flume is located in the rustic mountain setting of the Lilly Pad on the upper level.· Enjoy the breezes and view while trying your luck.
You make your selection between the variety of bucket sizes that we offer. Buckets are full of pay-dirt and gemstones of course. At the flume you are handed a sieve and you can proceed to slowly wash the dirt away in our flume and uncover the treasures left on the bottom. You will find some large pieces - BUT watch out - some Garnets, and small Rubies might be hiding in the bottom of your tray. Gem stones have healing properties that you might want to read up about! Our experienced staff can always help you spot and claim your treasure!
Our Blue Ridge mini golf is very unique! Built in a 'mountain hiking setting' the nine hole course offers some amazing challenges as well as the cool shade from the canopy of trees. While playing, you will be surrounded by sounds of birds and frogs and will have a nice view of our beautiful pond! We are so fortunate to hear so much laughter from the course from our new and returning customers. We must have done something right! The golf course is nine holes, however, if you wish to play 18, 27, 36 .... Play for the entire day for one low price. Get a few rounds in, head out to have lunch and come
---
24 Adelaide Drive
Blue Ridge, Ga 30513
Share US!







Add To Favorites