Huck's General Store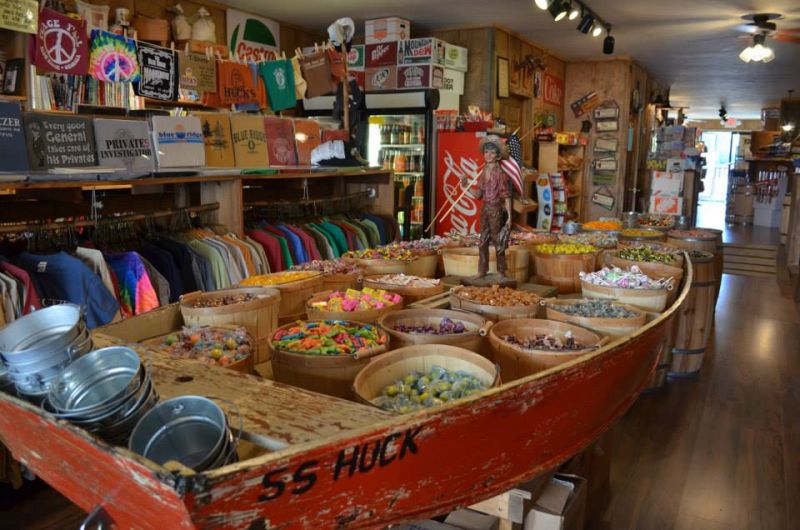 Nestled between the mountains, lakes, and rivers of beautiful North Georgia, you will find Huck's General Store. Huck's is an old-time general store located on Main Street in the quaint town of Blue Ridge. Stop by and say hello to the shopkeepers, and enjoy watching the train roll in and out of town as you rock on our back porch with an ice-cold soda and a moon pie. "Do you remember these?" and "I haven't seen these since..." are phrases repeated over and over again at Huck's. Grab a bucket and have fun filling it with some of your favorite candies from our barrels. There is a plentiful assortment of jams, jellies, baking mixes, syrups, dressings, and hot sauces. There are even some snacks for the road or the hiking trail. Cooking on the grill? We've got you covered with our many dry rubs, glazes, and sauces for a meal you won't soon forget. You will also find handmade lotions, soaps, candles, toys, puzzles, and much more! The whole family will love taking a step back in time in this awesome specialty shop!
---
500 East Main St
Blue Ridge, GA 30513
Share US!







Add To Favorites